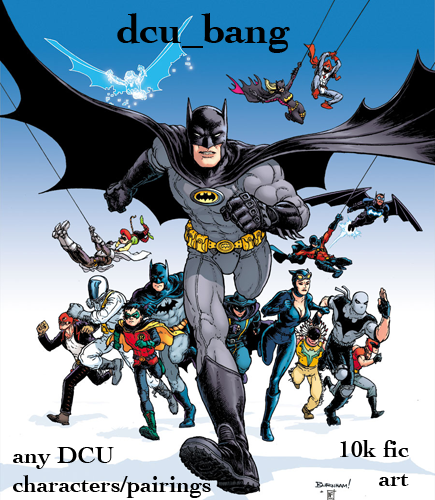 dcu_bang
||
dcu_bang
||
dcu_bang
dcu_bang is open for sign-ups! If you're interested in writing, doing art for, or beta reading a 10k+ story,
we'd love to have you
. Any and all pairings and gen are welcome. As long as the story features a DC character - comic, TV show, movie, or any other adaptation - it's eligible for this challenge! Author sign-ups end on
31 May
!